FNB eCorp
These days, timely knowledge of your financial business is crucial. Quick and convenient access to your bank account information is vital to make effective cash management decisions.
FNB eCorp is an electronic information reporting system that empowers you to efficiently monitor and manage your company's finances. It's available anytime so you can have up to the minute information, and securely password and ID protected so no one accesses any information they shouldn't.
Access your information 24 hours a day, 7 days a week and get data related to deposits, disbursements, float analysis, funds availability, and other important cash forecasting information.
Get ahead of the competition with FNB eCorp.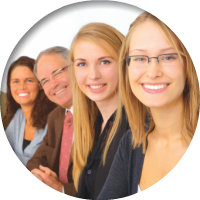 Summary

Monitor transaction data

Transfer funds between FNB accounts

Initiate ACH and wire transfers

Place and review stop payment orders

View loan information

Make loan payments

See if a check has cleared

View paid check images online

Print historical statements and chart of accounts

Monitor interest-bearing accounts