Do you cringe every time a potential customer asks, "Do you take credit?" Make it easy for yourself and your business with our Merchant Card services. Boost your bottom line and expand your customer base in one fell swoop. And next time, proudly say, "Yes!" with the help of FNB.
Simplify your business operations with Clover
Owning a business can be demanding--from tracking inventory and supervising employees to taking orders and everything in between! That's why we've teamed up with Clover. Clover can help simplify your operations with an all-in-one payment processing system and business management solution tailored to meet the unique needs of restaurants, retailers and services businesses.
Clover can help you:
Accept more types of payments including EMV® chip cards, Apple Pay® and Samsung Pay®
Help protect your customers, business and reputation from fraud with built-in security
Help generate more visits and more sales through mobile loyalty and rewards programs
Uncover new insights and compare sales against competition within your market
Grow your business online and manage everything in one place
Manage inventory, employee schedules, payroll and more.
---
Clover Go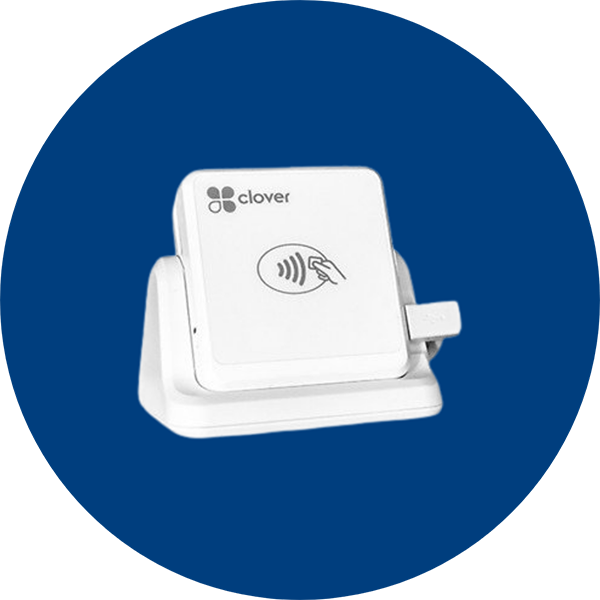 Accept payments on the go, wherever you go. Whether you're selling at the local farmers market or at a customer's job site, Clover® Go makes it easy to take your business to your customers. Securely and reliably accept credit and debit cards – including EMV® chip cards – with ease, right from your smartphone or tablet. Clover Go also comes with clear and intuitive reporting on sales activity along with insights on other local companies in your industry. Reliable support is available whenever you need it.
---
Clover Flex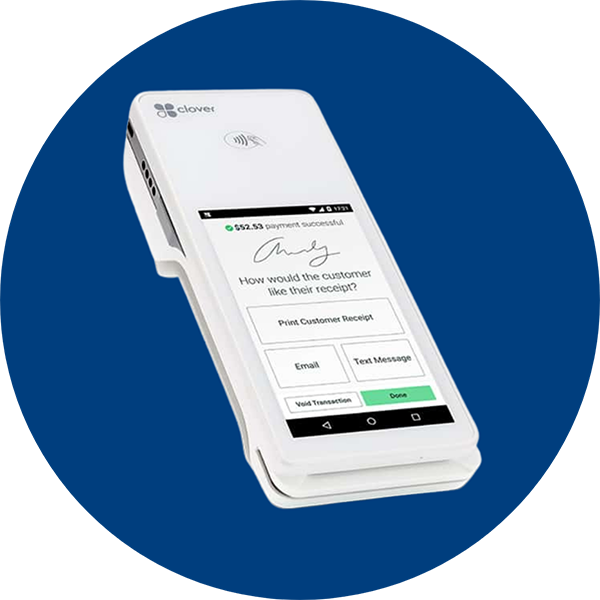 It's everything you need on one, simple device. Small in size, Clover Flex is built to do business wherever you are. Easy to take with you and easy to hand to customers — they can dip, swipe, tap, enter a pin and sign, whether in line, in the aisle, or at the table. And its built-in receipt printer and scanner ensures Clover Flex delivers the ultimate in flexibility.
---
Clover Mini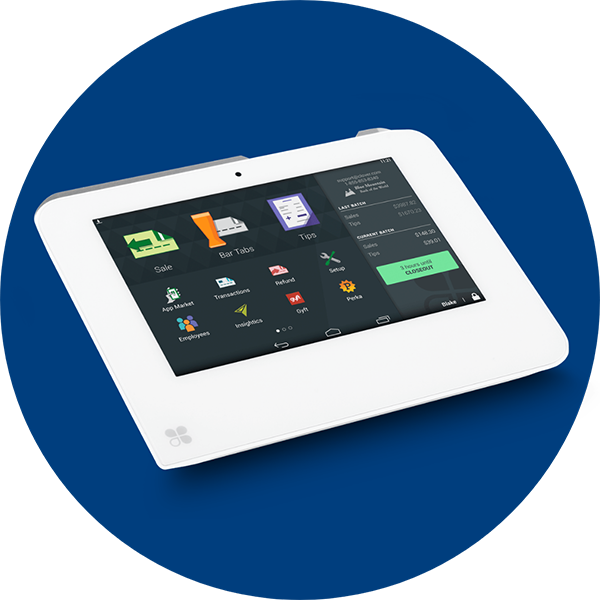 Clover Mini is the most advanced payment terminal on the market. Accept a wide variety of payment types including:
Apple Pay (and other contactless payment types)
EMV (chip + PIN; chip + signature)
Credit, debit and EBT card swipes (MasterCard, Visa, American Express, Discover and more)
Gift Cards (physical and virtual)
But wait, there's more. A large touch screen, an intuitive interface, and the choice of Wi-Fi or 3G/4G (HSPA+) wireless connectivity makes transactions easy. You can even add applications to manage employees and keep track of customers. Or plug in an integrated weight scale or a barcode scanner for a faster checkout.
---
Clover Station Solo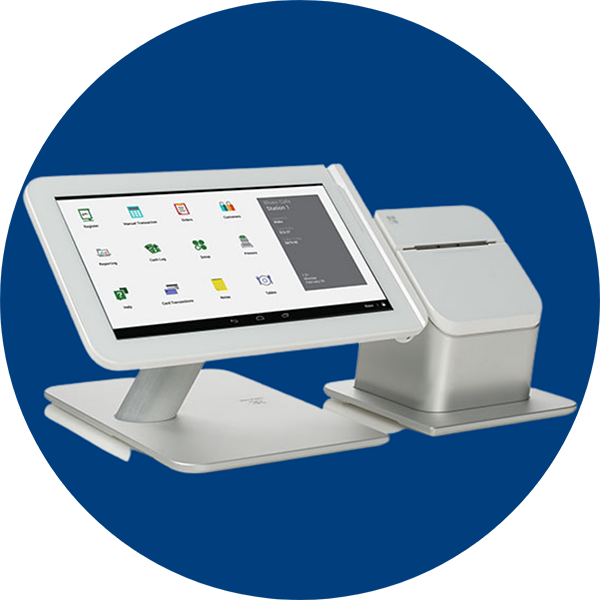 We've engaged some of the top industrial designers to create a product that's custom-built for point of sale. From the fluid motion of the credit card swipe to the high-end finishes we choose, Clover Station is built to perform as good as it looks. You'll get a touchscreen display, a high-speed printer (which doubles as a power and connectivity hub), and a cash drawer. Optional accessories allow you to further customize your Clover Station.
---
Clover Station Duo
Station Duo is a fast and powerful POS system with a second screen that lets customers initiate payment and view the transaction. Station Duo offers the power you need to process customer payments, print receipts, track sales transactions, and run Clover's software to manage your business.
© 2021 Clover Network Inc. The Clover name, logo and related trademarks are owned by Clover Network, Inc., and are registered or used in the U.S. and many foreign countries. Merchant services are provided by are provided by Clover affiliate First Data Merchant Services LLC. All trademarks, service marks and trade names referenced in this material are the property of their respective owners.