Operations
Tim Ballard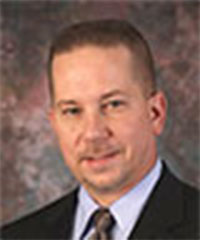 Timothy T. Ballard has been in banking since 1978 and with FNB Community Bank since 1990. He is currently Executive Vice President, Chief Financial Officer, Operations Division Manager, serving on the President's Advisory Committee and on the Board of Directors for FNB. Mr. Ballard joined the board of directors in 2007. He earned a Banking and Finance degree from Rose State College, and a Bachelor of Arts degree in the Management of Human Resources as well as a Master of Science in Management degree from Southern Nazarene University. Mr. Ballard has contributed to the community by teaching several business and legal courses as an Adjunct Professor at Rose State College and served as reserve police officer for 14 years for the City of Del City. Currently, he serves as a commissioner on the Del City Civil Service Commission. He and his family reside in Eastern Oklahoma County.
Phone: 732-4571 ext. 3266
Michelle Bryant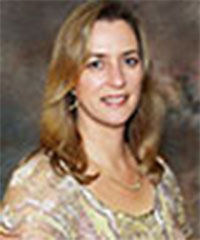 Michelle Bryant is currently an Assistant Cashier. She has been with FNB Community Bank since 1991 and has worked in various capacities including the safe deposit/customer service departments, teller and in the CIF department where she is currently. She was graduated from Tarleton State University in Texas.
Phone: 732-4571 ext. 3281
Julia Burt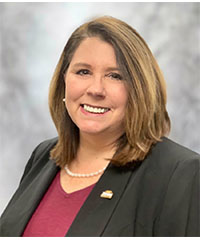 Julia Burt was born and raised in Texas and settled in Oklahoma after her husband's assignment to Tinker AFB in 2000. She joined FNB Community Bank in 2008 as a part time teller at the main motor bank and soon transferred to the Choctaw branch, later becoming a full-time teller and shift leader/teller supervisor. In September 2013, she returned to the Main bank's Loan Processing Department preparing consumer, real estate and commercial loan documents. In January 2017, she was promoted to Operations Assistant in the Operations Department. In December 2018, she was promoted to her current position of Assistant Cashier.
Julia attended University of North Texas, and has attended American Banking Association, and Oklahoma Bankers Association banking classes and seminars, as well as the Midwest City Citizens Police Academy. She previously worked at banks in Texas, Nebraska, and Louisiana. In addition to devoting 21 years as a military wife, mom, school volunteer and substitute teacher and 19 years as a Boys Scouts of America volunteer. She is married to retired SMSgt James Burt and they reside in Eastern Oklahoma County and enjoy their three grown children, a daughter in law, a son in law and two sweet grandsons.
Phone: 405-732-4571 ext. 3272
Debbie Chalifoux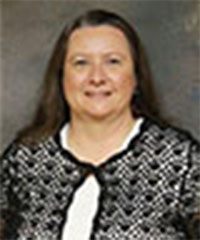 Debbie Chalifoux has been with FNB Community Bank since 1981 beginning as a teller at the motor bank. She progressed to the accounting department where she has been a clerk, supervisor, administrative assistant and now Vice President. She was graduated from Rose State College with an Associate Degree in Business Administration. She attends First Christian Church where she is a deacon and is involved in the American Cancer Society's Relay for Life. She and husband, Paul, have two children and reside in Choctaw.
Phone: 732-4571 ext. 3265
Cory Cross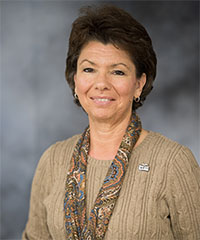 Cory Cross was born in Honolulu, Hawaii and then moved to Oklahoma. She graduated from Midwest City High School and started working at FNB Community Bank in October 1985. Cory started as a teller, then moved to FNB's ATM/CIF Department. She currently serves as an Assistant Vice President in our transit department. Cory and her husband have 2 children, 1 son-in-law, and reside in Midwest City.
Phone: 405-732-4571 ext. 3291
Christine Heath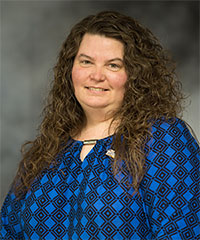 Christine Heath grew up in the small town of McLoud, Oklahoma where she became a wife & mother of 2 boys. She attended McLoud High School and is an active member of Choctaw Church of God. Christine began her career in banking in 1996 and has worked for 4 banks, where she gained knowledge with her 20 years of experience. She began working for FNB Community Bank in July of 2007 in the CIF Department, advanced to Operations Assistant and is now the Assistant Cashier & ATM/CIF Supervisor. She really enjoys working for FNB Community Bank and plans to spend the rest of her banking career with them.
Phone: 405-732-4571 ext. 3223
Shelton Mapira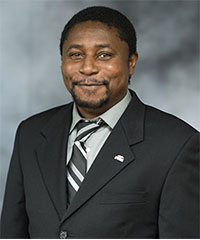 Shelton Mapira graduated college from St. Gregory's University in 2004 with a degree in MIS & Business Management. He is also A + certified, Network certified, and MCSA & MCSE Microsoft certified. Shelton started working for FNB Community Bank in 2004 as an Assistant Network Admin. In 2008, he was promoted to IT Manager/MIS Director and in 2016, became Assistant Vice President & MIS Director. Shelton and his wife, have 3 children and reside in Oklahoma City.
Phone: 405-732-4571 ext. 3269
Debbie McKnight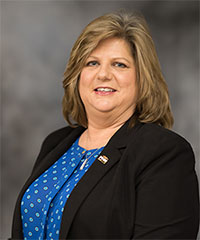 Debbie McKnight grew up in Kingsport, TN, and later moved to Abilene, TX to work at a bank processing center in the Data Entry Department and later, transferred to the Operations Department. She also worked as a teller in San Angelo, TX before moving to Midwest City, OK in May 1996. Debbie started working at FNB Community Bank in June 1996 in the Transit Department. In January 1997, she transferred to the CIF Department and worked there until June 2016. Currently, she is Assistant Cashier in the Research/Transit Department, along with assisting in Accounting and Securities Department. Debbie and her husband, Scott, reside in Midwest City, OK.
Phone: 405-732-4571 ext. 3275
Christi Turman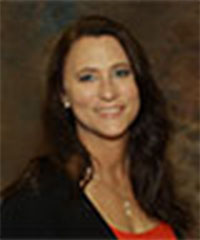 Cristi Turman has been with FNB Community Bank since 1997 and is Vice President and Cashier. Cristi graduated from Harrah High School and resides in Newalla with her husband and their two daughters and a son.
Phone: 732-4571 ext. 3270
Dynette White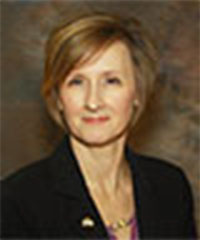 Dynette White joined FNB Community Bank in 1999 in the Central Credit Department and shortly thereafter moved to the Loan Processing Department where she was promoted to Commercial Loan Processor/Closer. She moved back to the Central Credit area as supervisor in 2004 where she was promoted to Vice President. In July 2012, she was assigned the position of Project Manager. She attended Bethany College in Kansas and Rose State College and has had numerous classes and seminars with OBA, Bankers Online and RMA organizations. She is involved in area PTA, and supporter of Band and Athletics within the local schools. She enjoys volunteering at the school, community activities and with Relay for Life. She and her husband have three girls and reside in the metro area.
Phone: 732-4571 ext. 3203