Robert H. Croak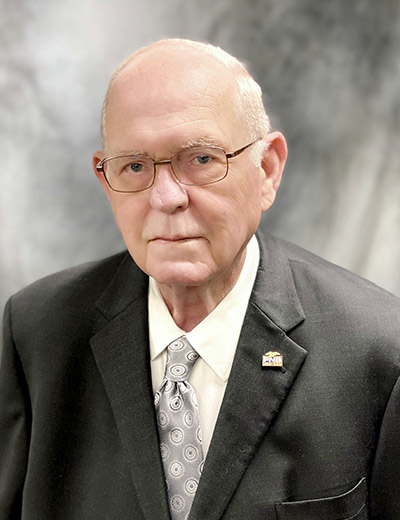 Robert H. Croak, Chairman of the Board of FNB Community Bank, is the second generation of the Croak family to be involved with the banking industry.
He began his banking career at American State Bank in 1954. In 1962, the name of the bank was changed to First National Bank of Midwest City by his father, Henry Croak. Robert continued to work in various positions at the bank gaining a solid base of knowledge and experience that would help him guide the bank into the new millennium.
He graduated from Midwest City High School in 1959 and continued his education by receiving his Bachelor of Arts Finance/Commercial Law degree from the University of Oklahoma.
Mr. Croak joined the board in 1971. He has also received numerous certifications and awards from various financial based schools and organizations. Robert takes a very active stance in many Mid-Del civic organizations. He has been a member of the Midwest City Rotary since 1963 and has served as a board member for Midwest City Rotary, Midwest City Chamber of Commerce, Wickline United Methodist Church, Tinker YMCA and currently serves as a Board of Governor of the Rose State College Foundation. He was appointed as a Regent for Rose State College in 1993 by the Governor of Oklahoma and served 2 terms as Chairman of the Rose State College Board of Regents.
He also served on the Board of Directors of Bankers Bank of Oklahoma for 6 years. The Oklahoma Bankers Association recognized Robert for "50 years in Oklahoma Banking" in May 2004. In 2022, Robert was part of the fourth class inducted into the Oklahoma Bankers Hall of Fame after 68 years of employment at FNB Community Bank.
Robert and his wife, Linda, were married for 59 years before her passing in October 2022. They have three children, William H. Croak, John R. Croak and Shelly Croak-Yocham and are very proud to have six grandchildren and six great-grandchildren.
Melissa Connel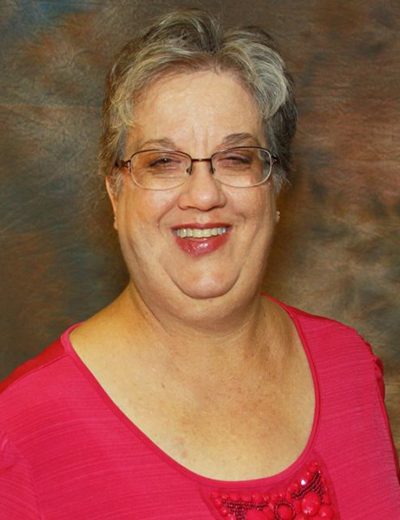 Melissa Connel began her career at FNB in 1980 on a part-time basis in the Proof Department then went on to work as a paying and receiving teller, new accounts counselor, marketing assistant and is currently a Vice President and the executive secretary to the Chairman of the Board and senior management. She graduated from Del City High School in 1979. She attended Rose State College and the University of Central Oklahoma where she received a Bachelor's degree in secondary education with an emphasis in English. She is involved in church and civic activities in the community. She and her husband have two grown children and reside in Del City.
Phone: 405-732.4571 ext. 3236
William H. Croak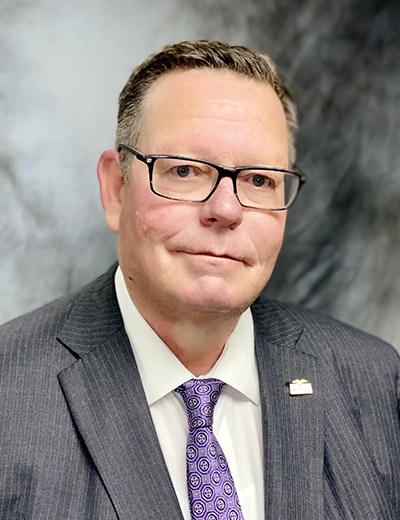 W.H. "Bill" Croak has been around FNB Community Bank most of his life. He is the third generation of Croaks to be employed by the bank that his grandfather, Henry, purchased in 1954. He was born and raised in Midwest City and graduated from Midwest City High School in 1982. Bill attended The University of Oklahoma where he was a member of Delta Upsilon Fraternity. He earned his Bachelor of Science in 1989 from The University of Central Oklahoma.
He attended Oklahoma Bankers Association Banking School at Oklahoma State University, ABA Bank Marketing Schools at The University of Houston and The University of Wisconsin.
After a variety of positions at FNB starting in November of 1980, Bill is currently Bank President & CEO and Vice Chairman of the FNB Community Bank Board. He is on the Board of the Community Bankers Association of Oklahoma. Additonally, he is past Chairman and Board Member of Bankers Bank of Oklahoma. Bill serves as the Federal Delegate for Oklahoma for the ICBA (Independent Community Bankers of America). He is a Board Member for the National Organization - Association of American Military Banks (AMBA) and the Armed Forced Financial Network (AFFN).
He is deeply involved in his surrounding communities. Bill is a Regent at Rose State College and has recently served as the Chairman of the Board of Regents. He was named an Honorary Commander of the 552d Air Control Wing at Tinker Air Force Base. He was a member of the Midwest City Chamber of Commerce Leadership Class of 1990. He also served as 1996 Midwest City, OK Chamber of Commerce Chairman of the Board. Other civic duties include past Chairman of the Rose State College Foundation, Inc., Past Board Member of the Mid-Del Schools Foundation, Inc. and active memberships in the Oklahoma City, Del City, Harrah, Moore and Choctaw Chambers of Commerce. He is a member of the Bank Marketing Association, Oklahoma Bankers Association and American Marketing Association. He is a past member of the Oklahoma City Men's Dinner Club.
He and his wife Sherri have three children, two son-in-laws, one daughter-in-law, five grandchildren, one faithful dog and reside in Eastern Oklahoma County.
NMLS# 1243674
Camille Phillips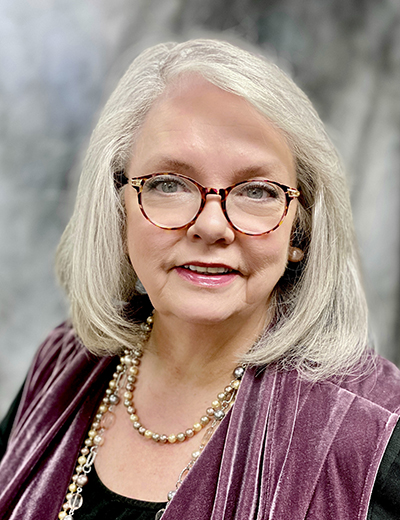 Camille Phillips joined FNB Community Bank in 2005 as a Personal Banking Assistant and is now Assistant Vice President, Marketing and Sales. She attended Rose State College and OSU OBA Banking Basics and is a graduate of Leadership Midwest City and the Midwest City Citizens Police Academy. Camille and her husband have three daughters, three granddaughters, two grandsons, and resides in Midwest City.
Phone: 405-732-4571 ext. 3237
Julie Croak Waddle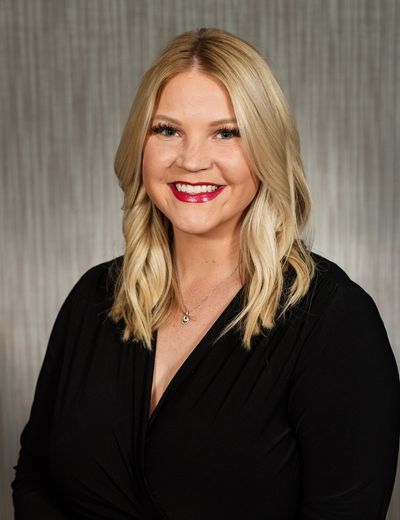 Julie (Croak) Waddle is part of the fourth generation of Croaks to have worked at FNB Community Bank. Julie began working part-time for FNB Community Bank in April 2012 in the Solutions Center. Throughout college, Julie worked as a teller during her summers off from class. During Julie's senior year at The University of Oklahoma, she worked part-time as the Operations Intern, rotating through each department of the bank. In April 2016, Julie switched to full-time as the Digital Marketing Manager. She became Assistant Vice President in December 2016.
Julie graduated from The University of Oklahoma's Price College of Business with dual majors in Marketing and Management with special distinction. At OU, Julie was a member of the Alpha Phi sorority, the President's Leadership Class, and the Campus Activities Council Executive Committee. She also volunteered with Big Brothers Big Sisters while in school.
Julie attended and graduated from the Oklahoma Bankers Association's Basic Banking School in 2016 and the OBA's Intermediate Banking School in 2017. She graduated from the OBA Emerging Leaders Academy in 2018. Currently, Julie annually teaches at the Oklahoma Bankers Association's Basic Banking & Intermediate Schools. She is also a member of the Women in Banking committee for the Oklahoma Bankers Association. In 2022, Julie graduated from the Graduate School of Banking at Colorado as Class Representative after receiving a 3-year Future Leader scholarship.
Julie is a NextGen Under 30 in Oklahoma winner and a 2022 40 Under 40 Emerging Community Bank Leaders recipient from the Independent Community Bankers of America.
Julie currently serves on the Board of Directors for the Mid-Del Food Pantry and Board of Governors for the Rose State College Foundation. She is a past board member for Mid-Del Group Home, past President of the Junior Service League of Midwest City, and past Chair of the Board for the Mid-Del Food Pantry.
Julie and her husband, Austin, reside in Midwest City with their son, Noah, and their dogs, Boomer and Boz.
Phone: 405-732-4571 ext. 3990