Free Small Business Checking
Whether it's a startup or a start-again, if you're in the process of getting your small business off the ground and running, our free Small Business Checking is the smart solution. There's no monthly fee and up to 100 free items each month, so you can spend more on overhead and less on bank maintenance fees. Deciding on the right account is a crucial first step — contact FNB to get started today.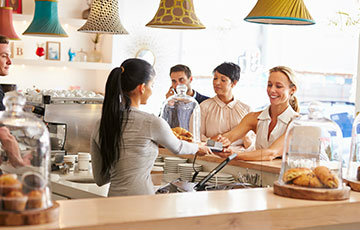 Summary
No maintenance fee
100 free items a month; $0.25 each thereafter
Free check image statements
FNB business debit card available
Free FirstInfo Line access
50% off locking night depository bag 1st year
50% off 3x5 safe deposit box 1st year
Free extra large image statement binder
$200 minimum deposit to open
Commercial Customer Notification - FNB is required to enforce a prohibition by federal law, the Unlawful Internet Gambling Enforcement Act of 2006 (UIGEA). If you bank with us, you agree not to engage in illegal Internet Gambling. If you do so, we may deny access to various payment methods, close your account or take other action necessary to comply with UIGEA.