Home Mortgage Loans
Tired of dealing with the usual landlord run-around — the broken dishwasher, or the unreliable AC — that just won't get fixed? It's time to bid your landlord a not-so-fond farewell. FNB can help you find your own place, with the right payment to fit your budget. Our lenders have years of local expertise throughout the Oklahoma City, Moore, Mid-Del, Choctaw, and Harrah area, and they will work closely with you to make sure the process is as smooth and stress-free as possible.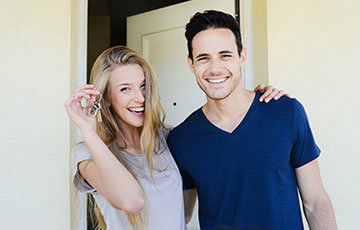 Summary
Competitively low rates for home purchase or refinance
Available for primary residence, second homes, vacation homes, or investment properties
A wide range of financing programs available:

Fixed rate mortgages
Adjustable rate mortgages (ARMs)
FHA Loans
VA Loans
USDA Loans
Midwest City Down Payment Assistance Program
First Time Homebuyer specials
And more!

Budget-friendly repayment terms, unique to your situation
Helpful loan advisors with working knowledge of the local real estate market
Free pre-approval for extra confidence when it comes to securing financing
Refinance your current home to potentially lower your rate
Detailed, attentive service from start to finish
Contact Shawn Reiswig to get started today! Please dial (405) 732-4571 at extension 3240.