Alpha Account
Alpha. In a pack, he's top dog. In the military, it's the letter that always comes first. In checking? It's the account you reach for first when it comes to your no-nonsense daily checking. Alpha Checking will get the job done every time — and best of all, it won't cost you a dime. No minimum balance and no monthly fees to worry about. Instead, Alpha makes it easy for you with free online banking, free mobile banking, and free eStatements. Ready to get started?
Switch to FNB Community Bank with our simple FNB Switch Kit!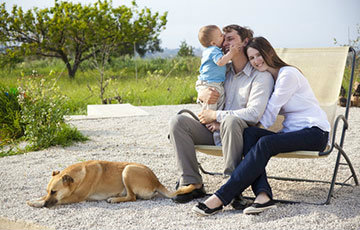 Summary
No minimum balance
No monthly service fee
Unlimited check writing
Free eStatements
Free mobile banking
Direct deposit available
Only $10 annually for an FNB Visa® debit card* with UChoose Rewards
$50 minimum deposit to open
*A low fee of $10 a year will be charged.