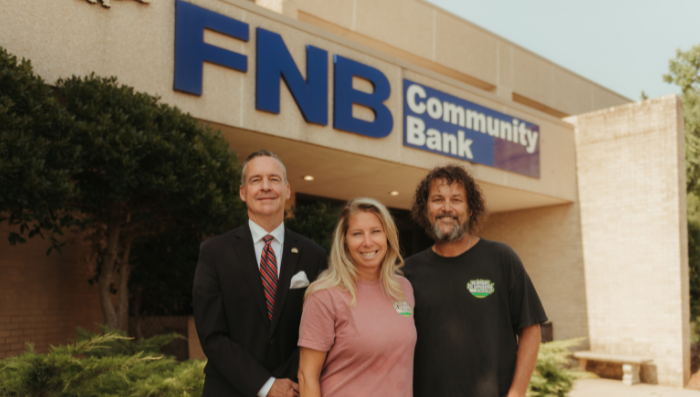 Business Banking at FNB: Herman's Plumbing
Founded in 1961, Herman's Plumbing has the distinction of being a thriving third-generation family-run business, owned by Kirk Weese.
Herman's Plumbing is truly a family business, employing many family members including Kirk's wife, son, and cousin; with a total of 28 employees.
Banking at FNB Community Bank has helped their business grow through financing large equipment, with no hassle. When asked why they chose to work with an FNB Community Bank commercial banker, they said "Jim is easy to work with, professional, and knowledgeable."
Explore some of the ways FNB can help your business below.
Free Small Business Checking Account
Whether it's a startup or a start-again, if you're in the process of getting your small business off the ground and running, our free Small Business Checking is the smart solution.
---
Business Term Loans
Whatever your business needs are, chances are we can help you finance them. Apply today, and let's grow your business together.
---
Business Mobile Banking with Mobile Deposit
Stay up-to-date on all of your business finances — just download our easy to use FNB Business smartphone application.
---
Business Lines of Credit
Keep your business flexible with ongoing financing for seasonal needs and more. Terms are customized to fit your needs.
---
Equipment Loans
Keep your business running smoothly by ensuring your equipment Is running smoothly. Purchase or repair at a rate you can afford.
---
Commercial Real Estate Loans
Get the right property for your business — or refinance your current property at a competitive rate, with terms tailored to you.
Back to Blog